The Loomis Story
Over 60 years ago, The Loomis Company was established with one thing in mind – Customer Care.
The Loomis Company was founded by Edwin Loomis in the mid-1950s. We started as a family-owned business and have grown to a national company with a focus on service, expertise, and technology. We have taken the time to develop our talents, learn from our mistakes, and become a stronger organization.
Two generations later, we haven't changed a bit. You will always have a dedicated representative ready to help you over the phone or via email. Not only do we believe that you should be able to talk to someone who knows you, and not just your policy number, we make it our mission.
We continue to learn each day, and never stop driving to grow and advance. Our local roots provided us with the foundation of excellent service. Our national growth has provided us with a forward thinking mentality, and the technology to provide you with information at your fingertips.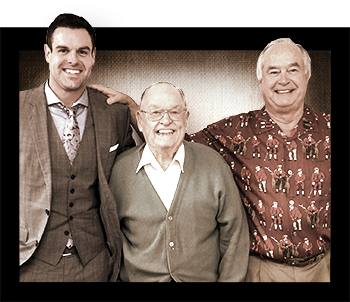 Testimonials
I spoke with Paula about some concerns I had with regard to my son's orthodontic coverage. Paula was wonderful. I was extremely impressed with her patience and her willingness to research all activity involved in my son's coverage. Paula's customer service is commendable. I really felt that she cared about
helping me.
John M., Rochester, NY
I have had to call several times and have spoken to a variety of service representatives. All have been excellent in attitude, concern and knowledge. After experiencing such a traumatic accident, it was comforting to be able to deal with such a wonderful group of reps. Thank you all for being so much help to me when I really needed it. You will never know the stress you have taken out of my life simply by being so kind and professional.
Vanessa B., Las Vegas, NV
---
God Bless that girl, Athena. She is an angel. She is the most amazing person ever. She helped me from Step 1 all the way to Step 10 with all my issues and concerns. Even when I was the most frustrated and ready to rip my own hair out, she didn't give up on me. She calmed me down and further assisted me. When other people probably would have hung up, Athena didn't. She is just amazing, a god send.
Member, Denver, CO
It's a pleasure doing business with someone who follows through on their commitment to get back to me and who addresses the issues involved without further follow up on my part.
T.J., State College, PA