How to Reduce Your Liability during Company Holiday Party
If you're throwing your staff a Christmas party this year, don't forget that holiday soirees also mean increased liability for workers' comp, harassment and third-party injuries.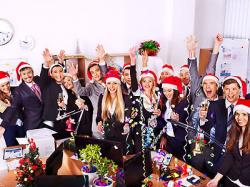 For example, did you know that if one of your staff is injured at your holiday party it could trigger a workers' comp claim, since it could be considered "within the course and scope of employment"? Workers' comp and employment law attorneys have different opinions about this, but the overriding consensus is that some of it could become a workers' comp claim if:
Attendance is mandatory, regardless of whether it's expressed or implied.
The party is held during working hours.
The event is held on your premises.
Employees are recognized with rewards, or if you give out bonuses at the event.
The event includes vendors or customers.
The rules for this can vary depending on the state and how broadly the courts define "scope of employment."
For example, in Minnesota three years ago, an employee had been out on medical leave for a non-work-related injury, and she went to the company's annual dinner after she received an invitation and the promise of a turkey.
After she had collected her turkey, however, she slipped, fell and injured herself in the parking lot. The state supreme court found that the employer had directed the employee to come to the premises to obtain the turkey, which the court noted was a form of bonus compensation.
In California, all company-sponsored events fall within the course and scope of employment, because they benefit the employer by improving employee morale and furthering employer-employee relations.
But the biggest issue is liability, and a case in 2013 should make you think twice before serving alcohol – or even allowing your staff to bring their own booze. In the case of Purton vs. Marriott International, Inc., the California Supreme Court found the employer, hotel chain Marriott, liable for the actions of an employee who took his own liquor to a company party, drove home drunk and killed another motorist. The court found that as long as the proximate cause (intoxication) was within the course and scope of employment, the employer could be liable.
Here are 10 tips to help ensure that cheer does not turn into a legal nightmare:
Attendance must be voluntary. To make sure that your employees understand this, clearly state it in the invitation and any announcements you may post about the party in your workplace.
Hold your event after working hours and at a venue other than your office. This reduces the likelihood the party will be perceived as work related.
Also, don't try to coax employees to come by implying that attendance can help them advance their careers or standing in the office, or that not coming would be viewed by other staff as the employee not being a team player.
Don't give out awards, bonuses or any types of recognition that would indicate that they are there for business reasons.
Strongly consider NOT inviting vendors, customers or others with whom your company conducts business.
Tell your employees that they can bring their spouses and significant others.
Remind employees that normal workplace standards of conduct are to be respected. Remember, when alcohol is served at parties, it may reduce inhibitions and can lead to sexual harassment or discrimination claims. If you do receive a complaint about discrimination or harassment, don't shrug it off. Take it seriously and conduct a proper investigation and interview the employee complaining, the one who is accused and any witnesses.
If you want to truly reduce your risk, you should limit or not serve alcohol. Whatever you do, don't have an open bar. Close the bar at least one hour before the end of the party. Also, hire a professional bartender who knows when to cut people off. Arrange for no-cost transportation for any employee who should not drive home. If you do plan to have alcohol, also serve plenty of food.
Tell employees not to post pictures from or comments about your company party on social media without a policy in place.
Discuss your exposure with us to make sure that you are properly covered for any liabilities that may arise out of the function.
Call us! We are always here to help.
---
The Voluntary Benefits You Should Be Offering
Employers are increasingly turning to voluntary benefits and services to personalize their benefit offerings, support their employees' overall well-being and security, and attract and retain talent.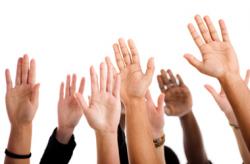 Voluntary benefits and services offerings today tend to be geared toward baby boomers, who are a large segment of the workforce. But, as baby boomers will be retiring in increasing numbers across the next decade, expect to see voluntary benefits and services redesigned for younger generations, who are generally attracted to customized benefit packages. Nearly half of 320 large employers polled for the Towers Watson "Voluntary Benefits and Services Survey" said they expect voluntary benefits and services to become more important than ever over the next five years. The survey also found that the importance of voluntary benefits in companies' total rewards strategy will grow 27% in the next half-decade. If you are considering starting to offer voluntary benefits, these might be a good place to start. They are the five voluntary benefits most commonly offered by employers:
1. Life Life insurance is the most popular voluntary benefit, with 94% of employers surveyed offering it. Individual life policies were some of the first voluntary products sold in the U.S. workplace. Today, 81% of individuals with life insurance have workplace coverage, while half of individuals look to their employer as the only source for coverage, according to a 2012 ING study. But despite life insurance offerings at work, industry experts say most Americans are underinsured, if they are insured at all. According to a survey by New York Life Insurance Co., Americans want their life insurance to last around 14 years beyond the breadwinner's death, but in reality they only have enough to last three years after the breadwinner's death. That means the payout might need to be close to 15 or 20 times the breadwinner's salary, rather than the common rule of thumb of seven to 10 times the salary. There are various calculators online that individuals can use to test if they are well insured.
2. Vision Some 84% of employers offer vision insurance. Voluntary vision coverage is typically a popular product. Employees view a vision benefit a high-value/high-return product because you don't have to be sick to use it and its cost is typically one-tenth that of a medical plan. It is also a product that appeals to many individuals: two-thirds of all adults report wearing some type of eyewear, on which they spend more than $15 billion each year, according to the Towers Watson survey.
3. Dental Eighty percent of employers offer dental coverage as a benefit. Diabetes, heart disease, blindness and pregnancy complications all can be affected by dental hygiene and inflate health costs overall.
4. Disability Benefits experts have long argued disability insurance is just as important as life insurance. And employers seem to agree: 80% of employers surveyed by Towers Watson offer it. According to the Social Security Administration, a staggering 30% of people will encounter a disability of three months or longer at some point during their working years.
5. Accident insurance Accident insurance is among the most prevalent voluntary benefit offerings provided by employers: 68% offer this coverage to their employees.
Accident benefits may help cover deductibles and other services standard health care coverage may not provide. Some voluntary accident benefits can be both a reimbursement and an indemnity insurance policy – expense reimbursements are paid for actual charges or up to the maximum amount stipulated in the plan.
Embedded benefits of accident coverage typically include:
Accident medical expense
Ambulance benefit
Hospital confinement
Accidental death and dismemberment
Optional benefits and riders include accident total disability, hospital intensive care, bone fracture and dislocation, and coverage for spouse and children. Other voluntary products that might be making the list in the next couple years? Towers Watson reports critical illness, identity theft and financial counseling as the top voluntary benefits to watch in the coming years.
Looking for more tailored advice?