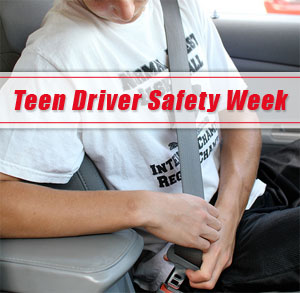 As parents you must have been very careful when your child would have started taking those initial tiny steps. They must have stumbled often, but are now stubborn, aren't they? Now they have grown old enough to slip away with your car key. Yes! You now have a new driver in your house.
It's a thing to be happy with, agreed. But more importantly it's a thing to come up and show your careful parental guidance. The need is to take even stronger measures and to ensure that they learn it safely. Wondering what should you do to prepare your new teen driver? This article is definitely going to be an immense help in this regard.
Before everything else, try to be a good driver yourself especially when you are out with your kids. If they watch you texting or taking calls while driving, they too will take it casually and you won't even notice how they developed these habits which you are now getting irate at. Remember your children have leaned most of the things you do, and that is the reason their certain habits completely resemble that of yours.
The second thing on card would be to put a restriction on night driving. Don't let your teens drive at night as you long as you are not sure that they are the expert drivers now. As a driver you might know it all that driving at night is somewhat risky even for seasoned and expert drivers. Why to let your kids do this?
Do not let them go for driving when in a group. According to the Insurance Institute for Highway Safety, having one additional passenger in the car, increases the crash risk by 48%. Talking about it in detail, this risk grows dramatically as more and more passengers are added. It is estimated at 258% with two passengers and 307% with three or more in the group. Does anybody need to tell you as to why this happen? Yes, it happens because of the socializing behavior of teens.
What else? Make a driving contract with your teens. Yes, it may sound funny but it will prove to be of much help to put an end to your kids' careless behavior while driving. Take a blank piece of paper and note all important safety points that you want your kids to abide by. Give them to read it carefully and once they confirm that this agreement is understood well, take the signature at the end. Sign it yourself too. It will make it look more real for them. Doing this will help you inform your child of your seriousness about the things mentioned in the agreement. To make it more real, add some points as to what will happen in case any certain point in the agreement is broken or is not abided by properly.
Sticking to the advices mentioned above will help you ensure the implementation of better methods for teen driving safety.